Yesterday the puppies had their first taste of some solid food.
There was no doubting they are little Labradors by the way they hoovered down the beef mince!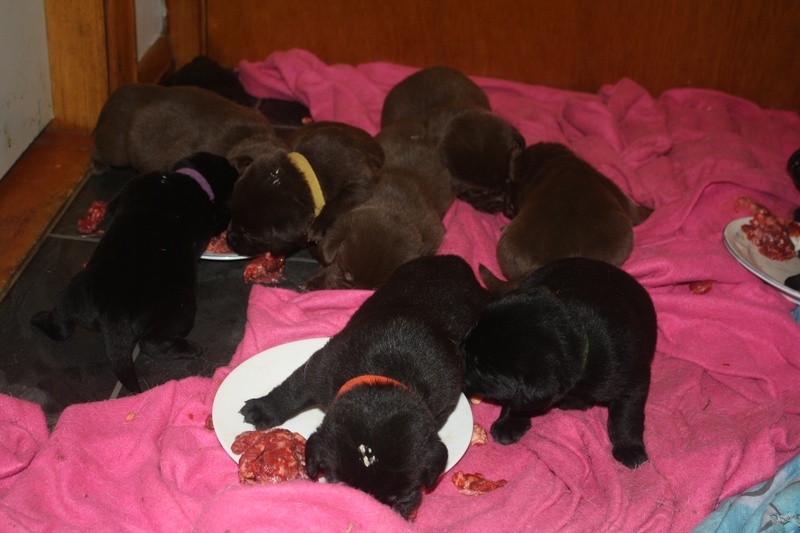 There was puppies and mince going everywhere!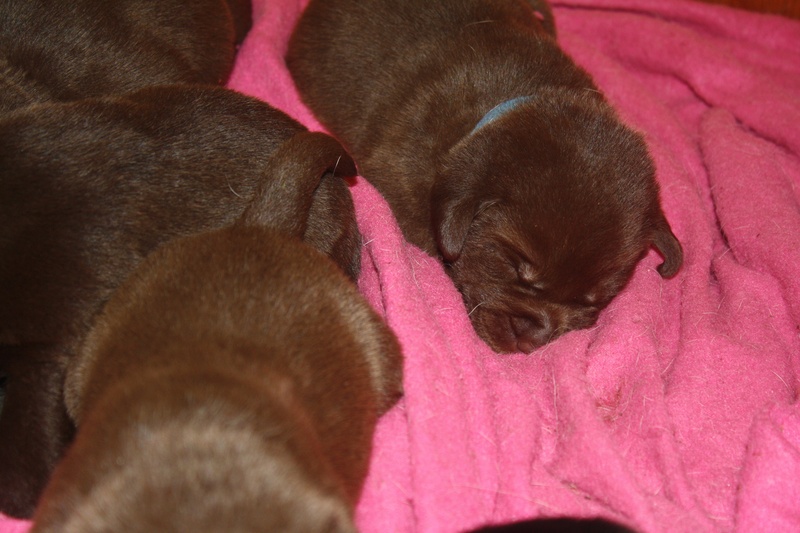 This little one slept through the commotion. I had to wake him up and put his nose in the food but then he was off too. He's one of the bigger boys well over a kilo now.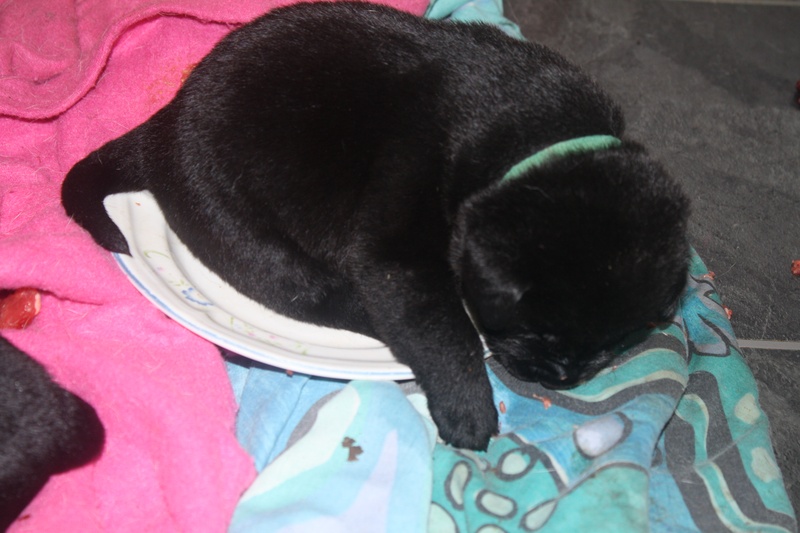 This little girl figured out a good way to stop anyone else getting any!
Categories: None