The puppies got to meet a "little person" today. I'm not sure who had more fun the puppies or Molly!
This little guy is just finding life so hard! He really wants to eat but he's just so tired. I love the little growl he gives when his brother tries to push him out of the road and get to the food!
Another mani-pedi today and wormed again. Also thier first taste of dry dog food, I have been soaking it in water up until now.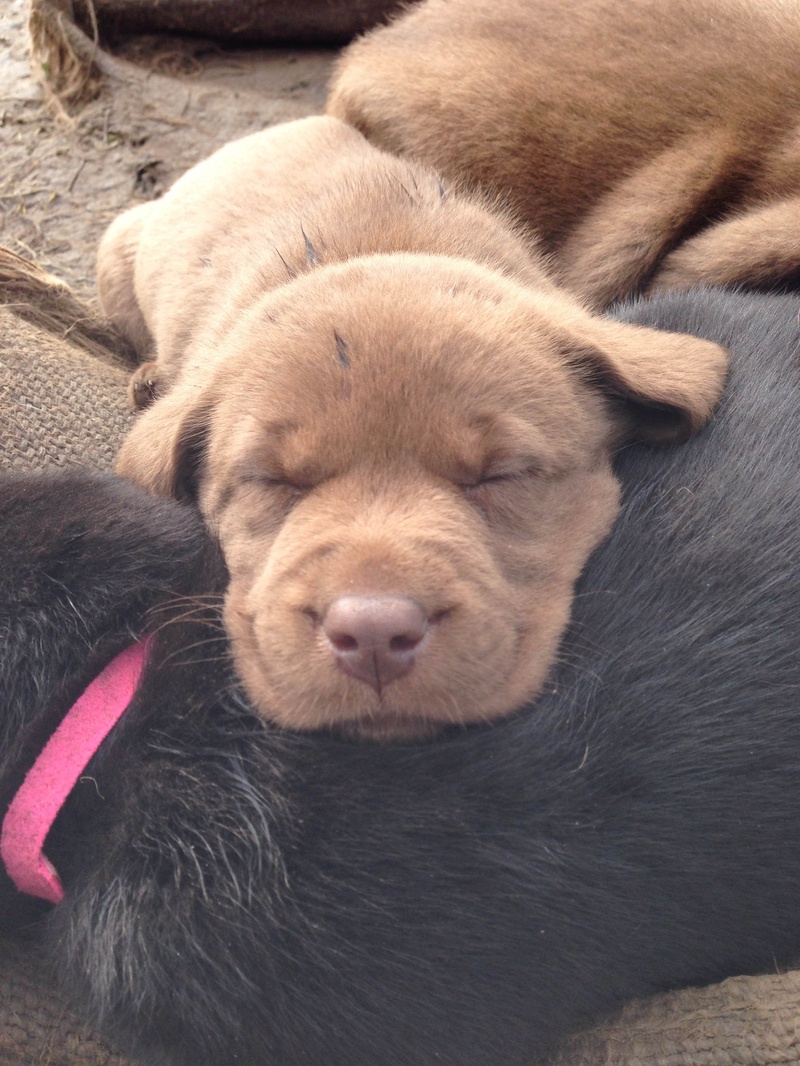 Categories: None